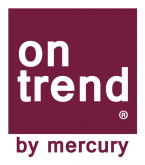 Noce Paradiso
Available from stock.
Product Code: RU-08
Product Type: OnTrend® TFL
Characteristics
Decor: Woodgrain
FSC Certification: FSC Certification available upon request
Core Type(s): PB (Standard), Also available on MDF, NAUF-PB, NAUF-MDF, FR-MDF, MR-MDF
TSCA Title IV Compliant: Yes
Fire Rating: Class C with Class A available upon request
CARB2 Certification: Yes
Dimensions
Dimensions: Stock: 5' x 9'.
Thickness: Stock: 3/4" (19mm) (G2S)..
Matching Products
OnTrend® HPL
Code: RU-08CThickness: Stock: 0.7mm (0.028").Dimensions: Stock: 4' x 8'.
OnTrend® TFL
Code: RU-08AThickness: Stock: 5/8" (16mm) (G1S, White Back).Dimensions: Stock: 5' x 9' (1549mm x 2768mm).
OnTrend® Edgebanding
Code: RU-08BDimensions: Stock: 23mm x 1.5mm x 328'.
Code: RU-08DDimensions: Stock: 23mm x 0.8mm x 328'.
Applications
• Kitchens
• Cabinet doors
• Vanities
• Furniture
• Custom millwork
• Store fixtures
• Medical offices
• Wall cladding
• Closet organizers
Order Samples
Completed Projects
Noce Paradiso was used in the following project(s):
Download Full Image
File Uses:
Download a high resolution full sheet image of OnTrend®'s Noce Paradiso that you can use with 3D models, renderings, mockups, or share with colleagues.
File Name:
Look for this file name once you have downloaded the image:
MWP-OnTrend-ru-08-noce_paradiso.jpg